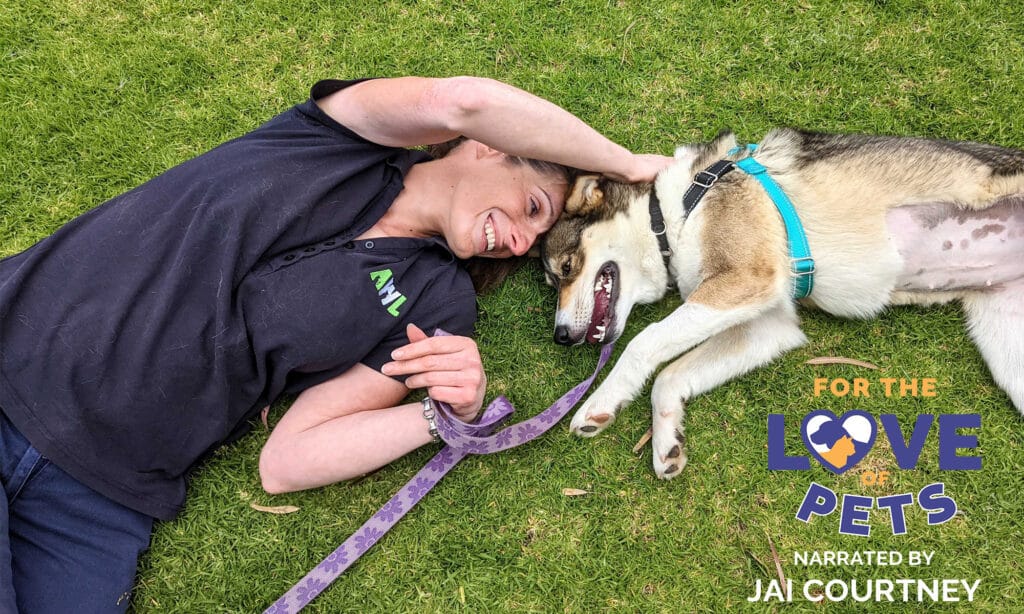 For The Love Of Pets
Narrated by JAI COURTNEY
Set inside the state-of-the-art Animal Care Centre of the not-for-profit "Animal Welfare League of South Australia" (AWL) and Adelaide's busiest Veterinarian Emergency Hospital, "Vets4Pets" this wonderfully heart-warming and insightful series focuses on the amazing commitment and dedication of the staff and volunteers of these 2 organisations who each and every day, change and save the lives of animals in need.
For these people, it is more than just a job, they are passionate and devoted to what they do and it's all … "For the Love of Pets".
AWL expertly achieves the task of rehoming abandoned and neglected dogs and cats to new and deserving human families, providing temporary shelter and exceptional veterinary care.
After operating for more than 50 years out of an aging and makeshift facility, this amazing new complex was constructed after years of tireless fund raising by their incredible staff, volunteers and community of supporters who managed to raise $20M to build what is Australia's first purpose-built animal refuge and veterinary surgery, caring for more than 7,000 animals per annum.
This impressive facility is not only unrivalled in Australia, but it is also a rarity for animal rescue organisations anywhere in the world.
Meanwhile, at Vets4Pets veterinary hospital their doors are never closed! Staffed by a large team of highly trained and passionate veterinarians and nurses, working 24 hours a day, 365 days a year. An around the clock service, providing surgeries and emergency treatments, doing all they can to save the lives of cherished pets for their owners. While not every life can be saved, this is a team that strives to make every animal's life in their care, the best it can be, from their first day to their last."For the Love of Pets" carries a message of positivity and advocacy for rescue animals and responsible pet ownership, entertaining, informing, and motivating audiences themselves to become better pet parents.
With exceptional production values (4K) the series (8 x 1 hours), is a Context Media original format and production for the 9Network Australia. Financing from OMnet Media, an Omnicom Media Group subsidiary with international distribution by Escapade Media.
Filmed on location at, and with the assistance of, Animal Welfare League of South Australia Inc